Corporate
London Walks
Team building, well-being, social events, entertaining clients?
Team building, well-being, social events, entertaining clients?
We can help you achieve your objectives.
At Walking London, we are your gateway to bespoke corporate walking tours that showcase the heart and soul of London. Our tailor-made corporate tours are designed to provide your group with an enriching and unforgettable experience. Whether you're looking to strengthen team bonds, reward your employees, or impress your clients, our corporate walking tours offer the perfect solution.
Join us as we explore the hidden gems and iconic landmarks of this vibrant city.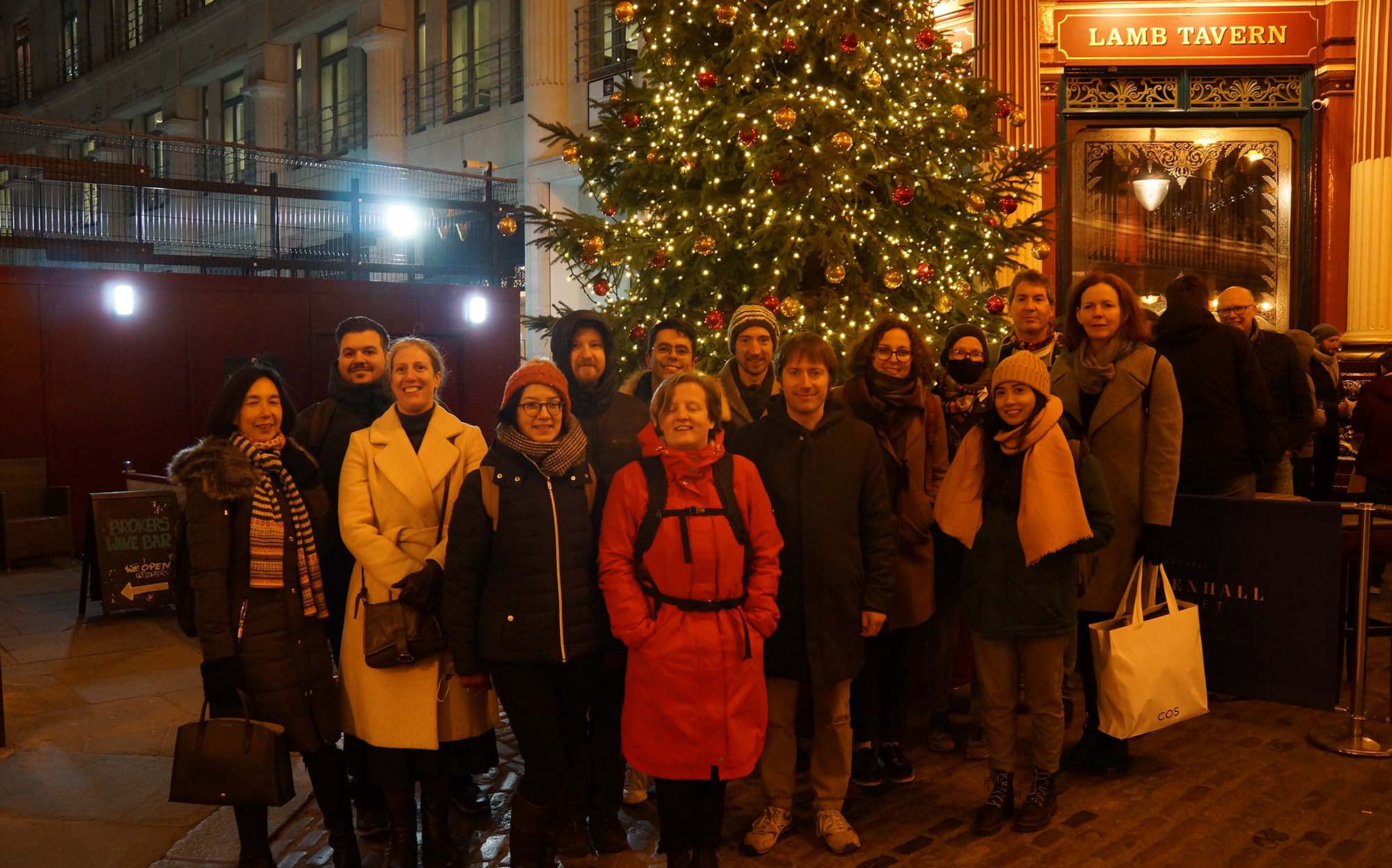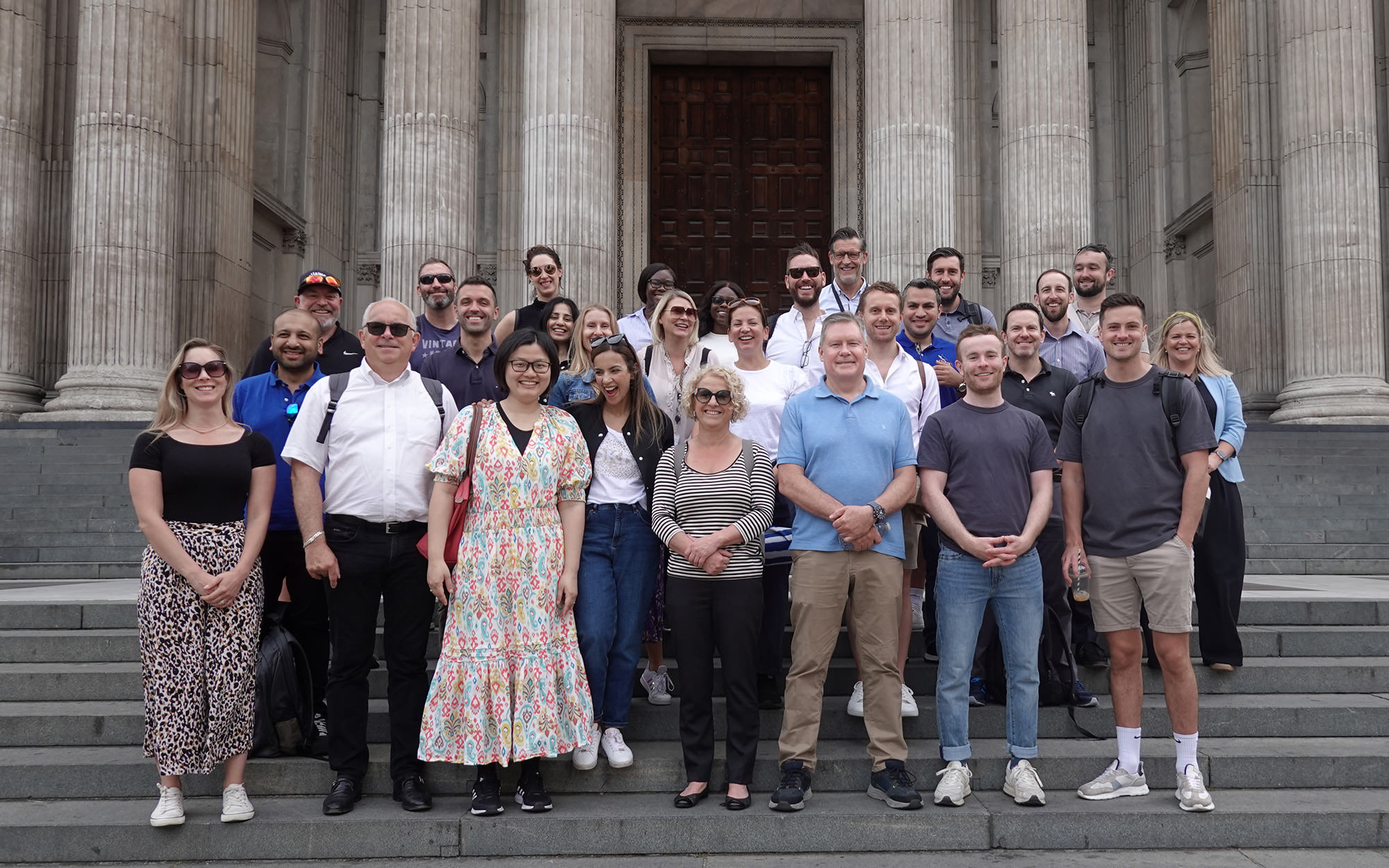 Bespoke
Corporate Walks
Tailored experiences to suit your group and requirements.
We understand that every corporate group is unique. That's why we offer bespoke tours that can be customized to align with your company's goals and interests. Whether you want to focus on history, architecture, culture, or team-building activities, we can tailor the tour to meet your specific needs.
Every London walk we organise for our corporate clients is different and suited to the needs of you and your team.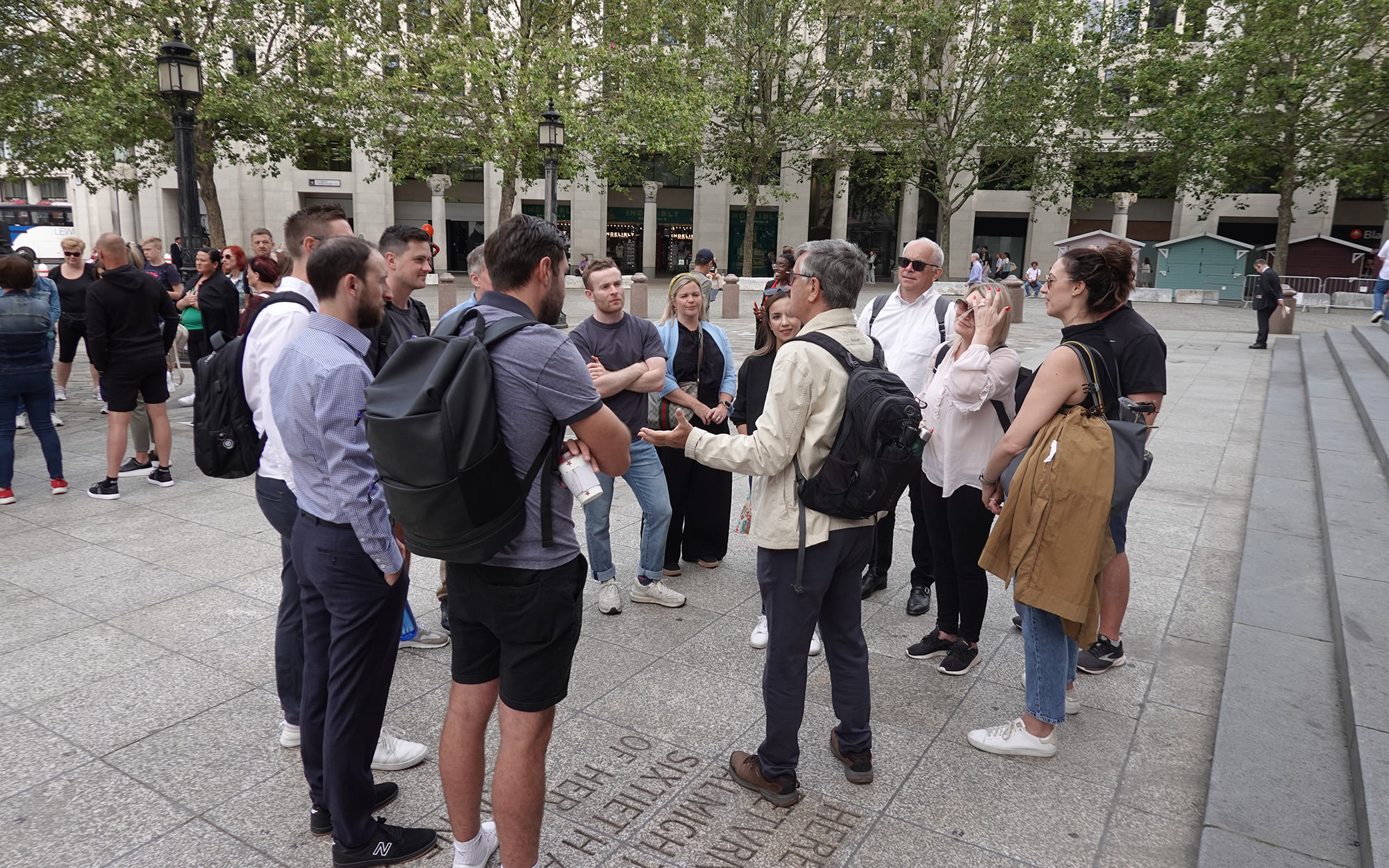 Walking London is your partner in crafting bespoke corporate walking tours that exceed your expectations. Our commitment to delivering unique and memorable experiences sets us apart. Whether you're a local business or an international corporation, our tours provide a refreshing perspective of London that will leave a lasting impression on your team or clients.
Expert
Tour Guides
Our knowledgeable and friendly guides are passionate about London's history and culture.
Our knowledgeable and friendly guides are passionate about London's history and culture. They will ensure that your group gains deep insights into the city's fascinating past and present. Our guides are also skilled in engaging storytelling, making the tour informative and enjoyable.
We are happy to meet with you, take you on a free trial walk and explore how one of our London walks fits in with your needs and ideas. We have been walking with groups in London since 2006.
Corporate Walks
Case Studies
A few examples of our corporate London tours.
BUPA

BUPA asked us to organise a walk for colleagues at the end of a working day. Some worked nearby, but others had travelled from as far afield as Spain and the walk was an opportunity to explore the City, relax and get to mix socially before going on for a meal later that evening.

Anglo-American/De Beers

We took a group of 15 clients from Australia and New Zealand on a walk. We adapted our City walk so that we met the group at their chosen location and time, walked for the time that fitted in with their itinerary and delivered them, on time to the restaurant at which they had a reservation.

Janus Henderson

Global asset management group, Janus Henderson , were organising a departmental 'away day' and asked us to start the day with a stimulating walk in the City of London. Although many of the participants had worked in this area for some time, they were amazed at what lay hidden, literally on their doorstep.

Easypress Technologies

Easypress Technologies required a 'well being' walk to get a team of colleagues together to celebrate Christmas in a different way!

Double Negative

Double Negative approached us to provide a series of walks for clients from Universal Studios whilst they were working alongside them in London. We were able to provide a few relaxing breaks from an otherwise hectic schedule.
Contact
Us
Get in touch to discuss your own bespoke corporate package.
Get in touch with us today to start planning your custom corporate walking tour in London. Contact us to discuss your requirements and let us create a tailored experience that will be the highlight of your corporate event.