Historical London Walk
City of London
a circular walk of the City
The 'Square Mile', in the 14th Century home to 80,000 people, today to less than 8,000 From the Romans to medieval London, our walk takes us on into the 20th Century to uncover a world of firewatchers, ARP wardens and auxiliary firefighters.
The City of London was a prime target for the Luftwaffe and our walk will tell a story of bravery and courage in the face of, at times, overwhelming odds. But of course there is much more to see and tell!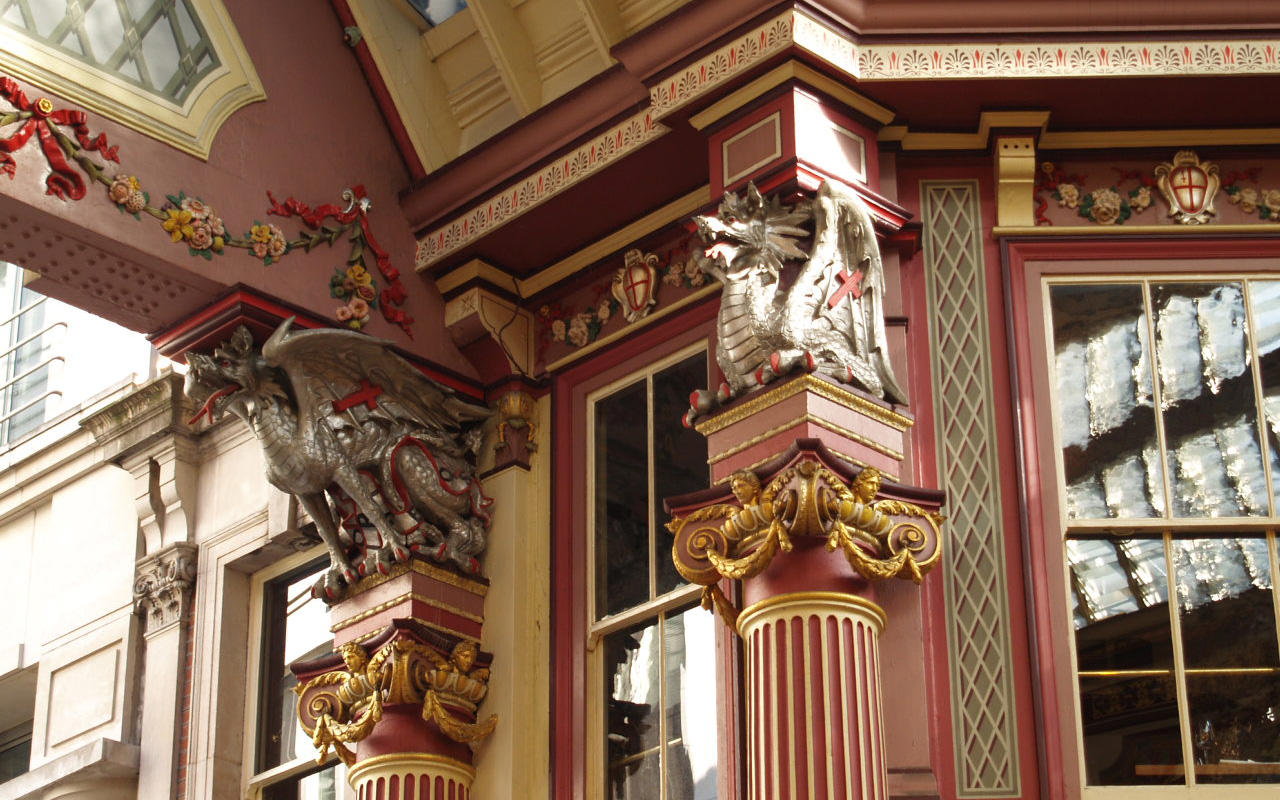 On our walk we will discover the sites the Romans chose for both the forum and the amphitheatre , uncover the Jewish quarter established in the time of William the Conqueror and encounter the site of a 17th century plague pit.
We will tell the story of the first Bluecoats School, Old Tom the goose and the ghostly tales of Sarah Whitehead and Queen Isabella.
As you would expect personalities abound – the famous like Pepys and Dickens, and the less well known like William Jenkins, at 6 feet, 7 inches buried beneath the Bank of England to prevent body snatchers making off with him!
At the weekends nowadays, the City is quiet and uncongested, making this ideal for walkers of all abilities.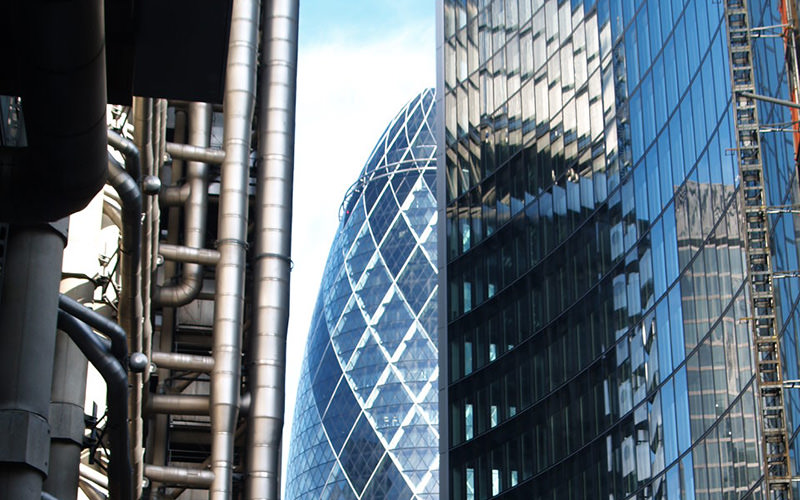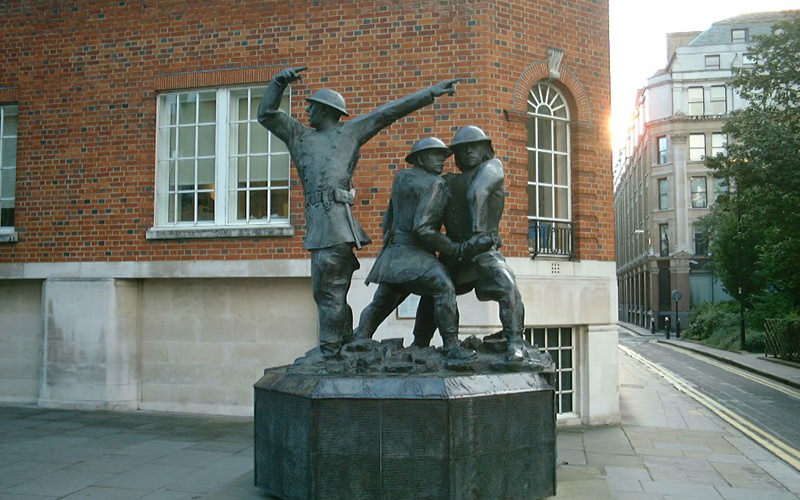 Leadenhall Market was the site of the original Roman forum and the setting for Diagon Alley in the first Harry Potter films.
The Bank of England was built on the site of a church – St Christopher le Stocks.
The Royal Exchange, opened by Queen Victoria in 1844 was largely undamaged in the Blitz. Nearby Bank Station was less fortunate, receiving a direct hit on the night of January 11th 1941.
King Edward Street was once the site of a poultry market in the Middle Ages. It was known as Stinking Lane then!
The Tower of London was used to imprison Rudolf Hess for four days. The moat had a barrage balloon tethered inside and was used for allotments.
St Olav's in Mark Lane was said to be Dicken's favourite church in London. He refers to it as the Church of St Ghastly Grim in the Commercial Traveller.