Historical London Walk
Markets, Kites and Canals
King's Cross to Primrose Hill
Starting at King's Cross Station, this walk takes us to the Regent's Canal and then westwards towards Camden Market. From here we walk to Primrose Hill to enjoy some of the best views of the capital.
With the coming of the canal in the early 19th century and the railways in the middle of the 19th century this part of London expanded rapidly. Since then the area has developed a reputation for being the home of inventors, writers, artists and poets. Benjamin Britten lived in St. John's Wood and worked on his opera, 'Peter Grimes', W.B Yeats and Arthur Rackham lived in Fitzroy Road and Friedrich Engels lived in Regent's Park Road – to name but a few!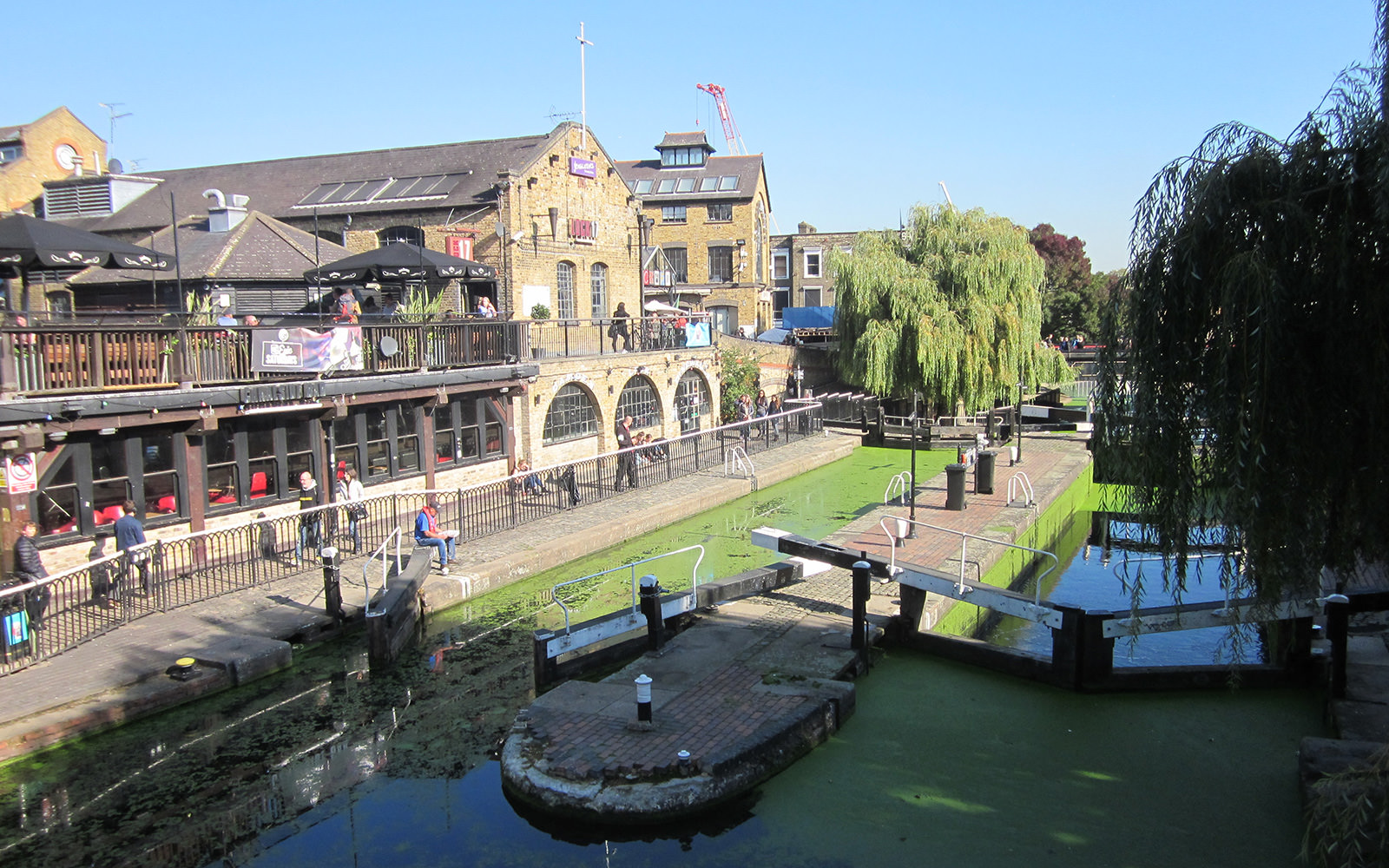 In between the story of an expanding and changing London there is an opportunity to enjoy some of the best views of the capital on offer. Much of this walk follows the canal towpath and is an opportunity to escape the hustle and bustle of the modern capital. It is sometimes easy to forget on this walk that we are in London!
This walk is full of contrasts – vibrant Camden, transformed and regenerated King's Cross and tranquil Primrose Hill. Join us as we tell the tale of this intriguing corner of the capital.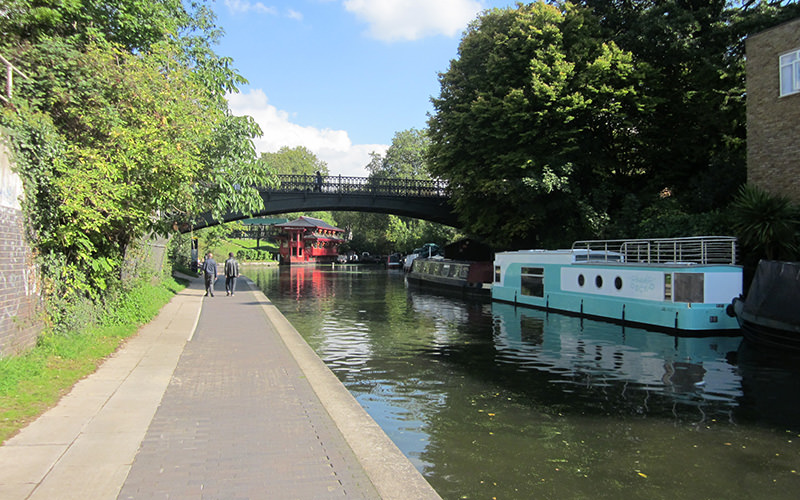 Little Venice is said to have got its name from the poet Robert Browning who said the area reminded him of Venice
Originally the Regent's Canal was planned to follow a route through Regent's Park. However, it was feared that the language and behaviour of the navvies would offend residents and so the canal was diverted around the park.
There have been several plans to fill in the canal and convert it into a railway – to date all have failed .
It is said that some of the soil from the navigation of the canal was used to create the pitch at Lords .
Primrose Hill has nothing to do with the small flower of the same name – it gets its name from Archibald Philip Primrose, the 5th Earl of Rosebery .
At one time Primrose Hill was a place where duels were fought and prize - fights took place .