Historical London Walk
Sex & Drugs & Rock 'n' Roll - Soho
Tour around Soho
Our new historical London walk takes us to a relatively small part of London, but one which has plenty of tales to tell! London's playground for over 200 years.
During the Middle Ages this area was outside the boundaries of London, made up of fields and farmland. Hard to believe today.
Like so many parts of London, Soho has been through numerous changes over the years. From royal hunting ground in the 16th century to a fashionable address for the aristocracy in the 17th century. By the 19th century Soho had become one of the most densely populated and shabby districts of London. Home to refugees from France, Italy, Greece, Switzerland and Ireland, all of whom left their distinctive mark on the character of the area.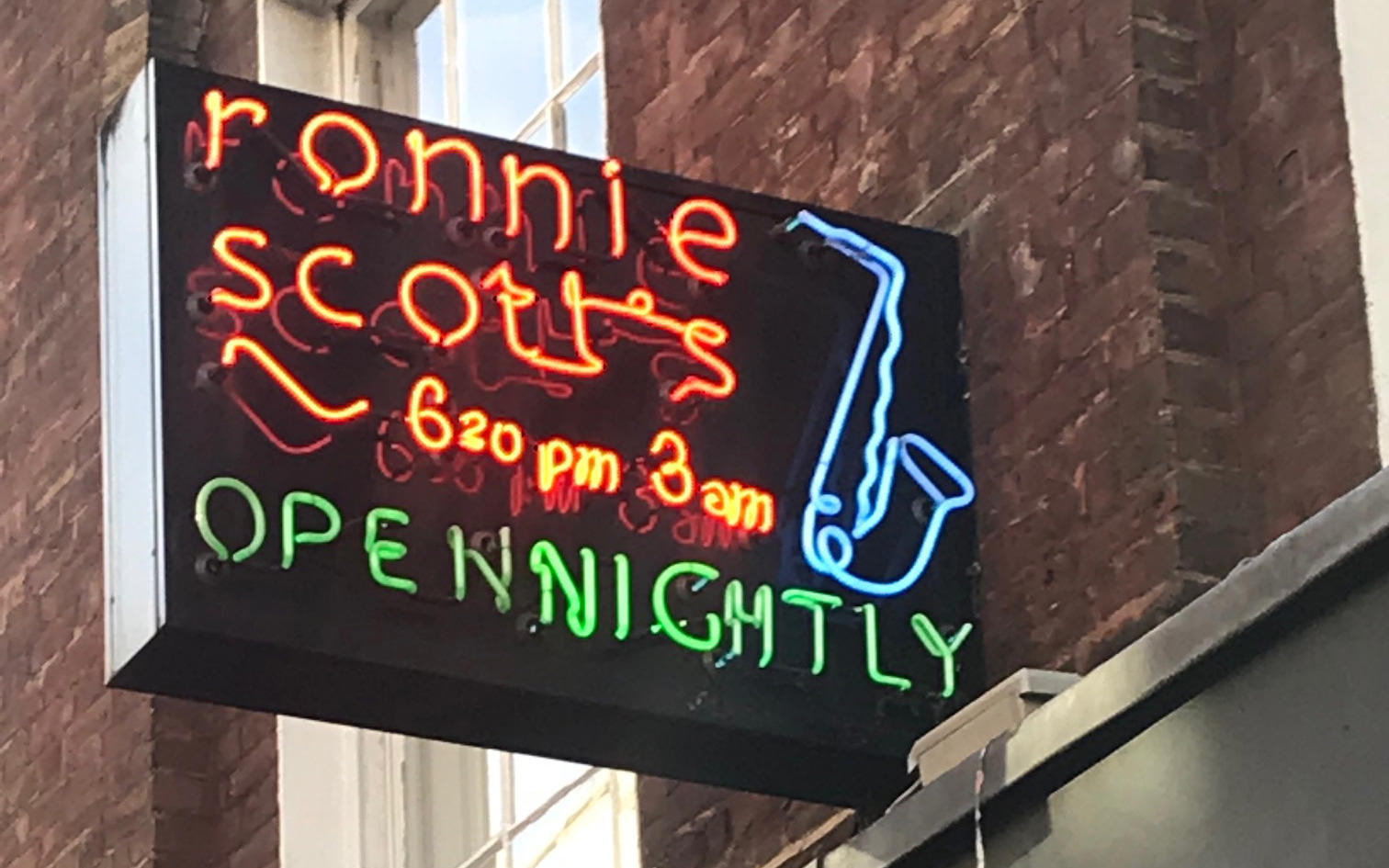 If the City of London was where business was conducted, by the mid-20th century Soho was where visitors could experience 'entertainments' in a variety of forms.
Although still vibrant and bustling today, Soho is changing rapidly but is no less fascinating. Our walk takes us past pubs, clubs, bars and former strip joints that have left their mark on the world we live in today.
Starting at Tottenham Court Station and finishing in Chinatown this walk is a reminder that "The web of our life is of a mingled yarn, good and ill together."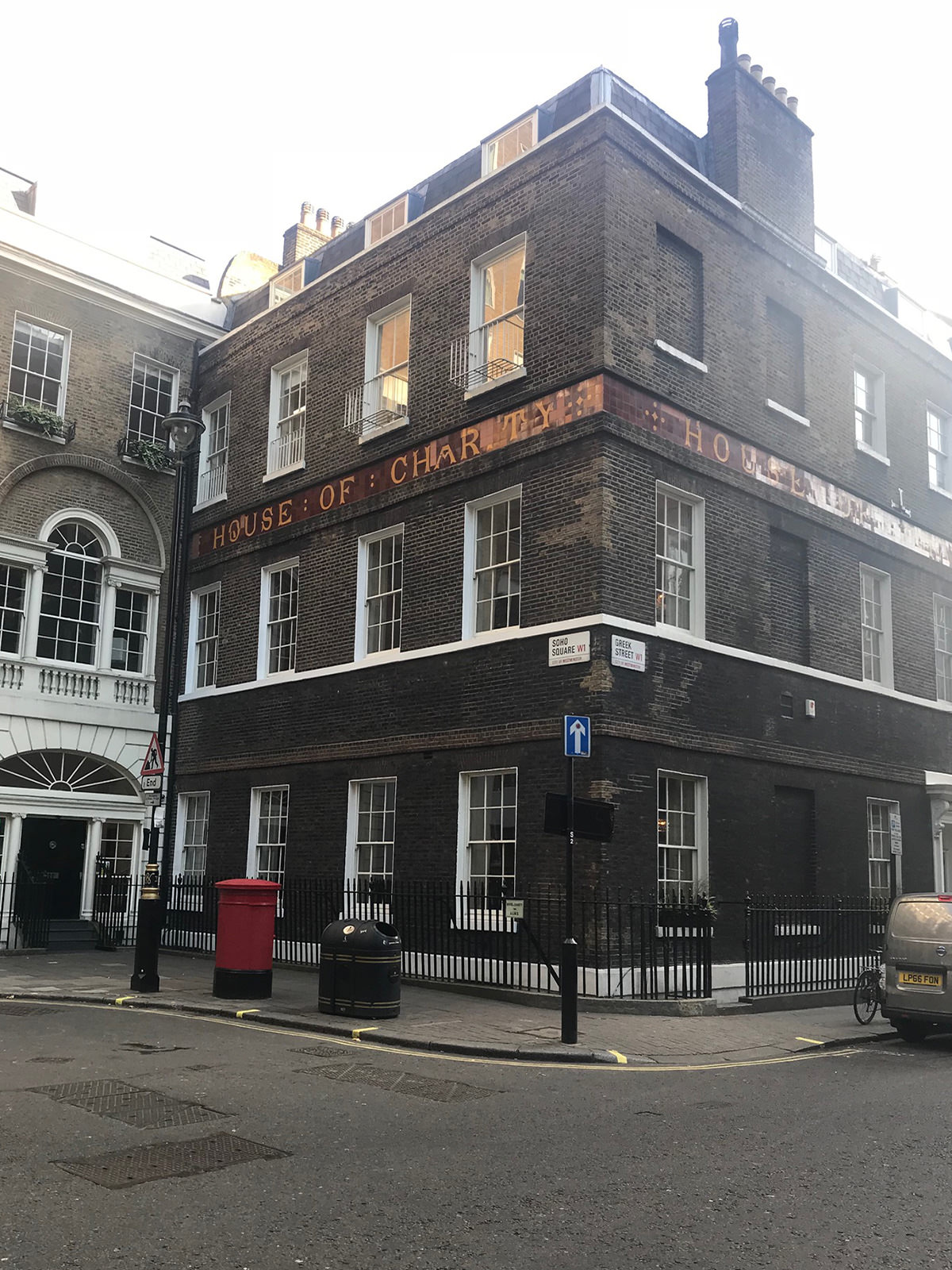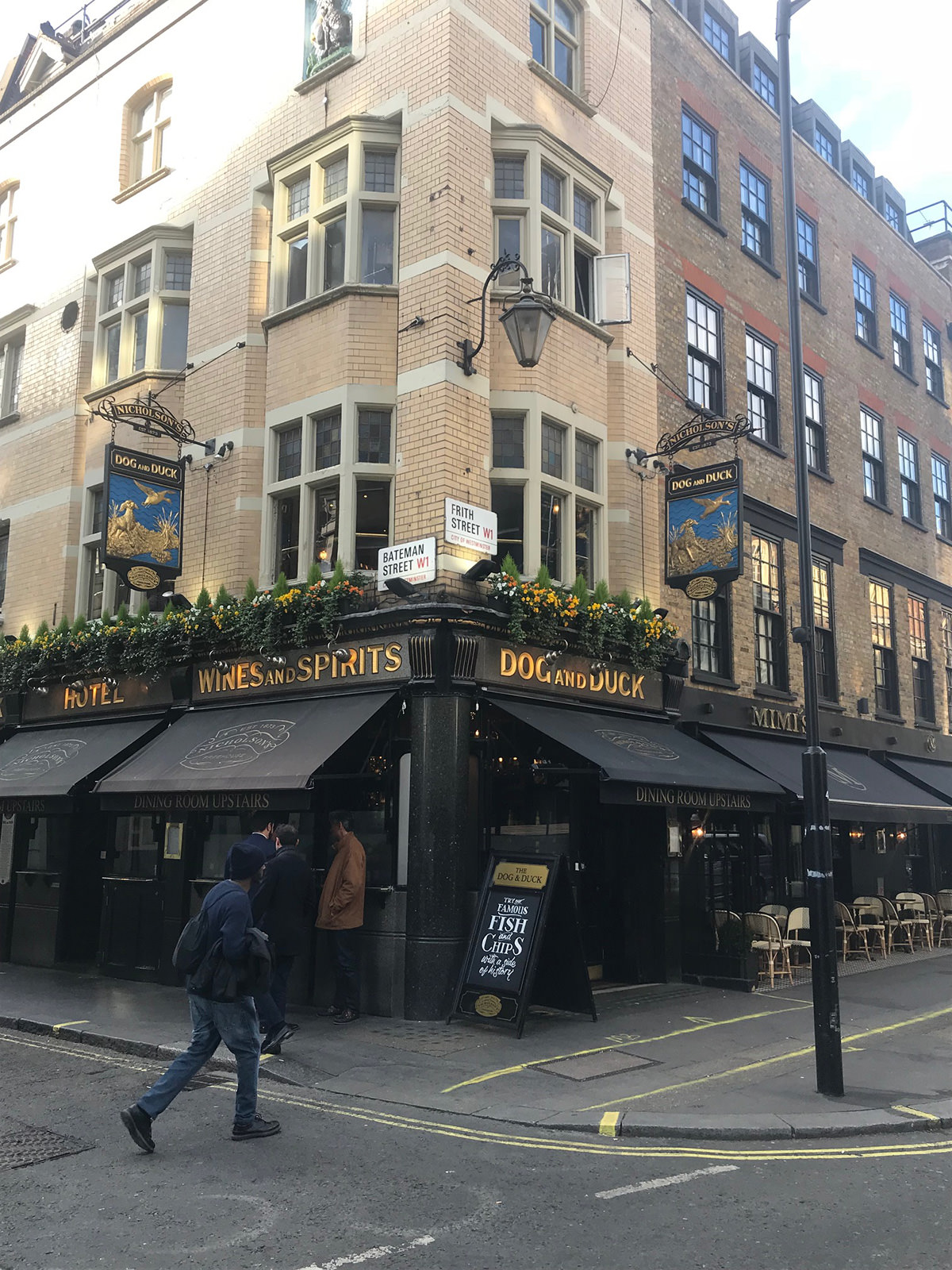 Soho was home, at least for a short time, for Mozart, Canaletto, Casanova and Karl Marx.
The 2i's Coffee Shop was said to be the birthplace of UK rock and roll. Tommy Steele, Adam Faith, Hank Marvin and Cliff Richard were all once regulars.
The Windmill Girls were allowed to appear naked on stage so long as they didn't move – "If you move, it's rude."
Prime Minister William Gladstone had a penchant for 'rescuing' prostitutes and bringing them to The House of Charity in Soho Square.
The Dog and Duck pub in Frith Street was where George Orwell celebrated when he heard that Animal Farm was the book of the month in the United States.